Thursday 14th April 2011 saw our annual School Science Fair taking place. The Judge this year was Professor Carol Curran, Associate Dean of the Faculty of Life and Health Sciences, in the University of Ulster.
Professor Curran remarks:
Prof. Curran said: I was delighted to be asked to take part in the judging of the Science Fair. Students from Upper Primary to Lower Secondary presented a range of scientific projects covering different aspects of Biology, Chemistry and Physics. 
All the pupils who took part presented displays demonstrating the knowledge base which informed their projects. Alongside this the pupils then not only evidenced their understanding of the material by explaining it to me, but they also demonstrated the application of their learning through the use of experiments to illustrate their findings. 
I firmly believe this was a valuable experience for all who took part, as the ability to be able to demonstrate learning is a fundamental part of the educational process and also helps pupils to increase their confidence and communication skills. 
I would like to sincerely thank all the pupils who so willingly engaged with me during the evening and to congratulate them all in their achievements. I would also like to commend the teachers for all their efforts in instructing the pupils to make the event such a success. I can honestly say that in different ways I was impressed with every pupil – really in my eyes they were all winners! 
Some of the pupils' displays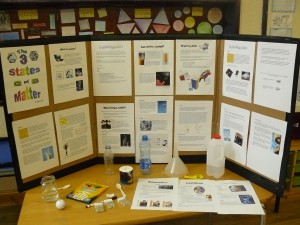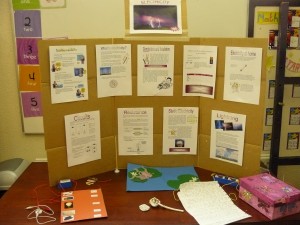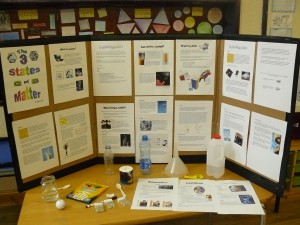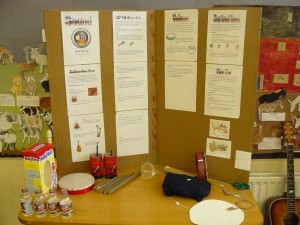 Jemima Woods who came second in Upper Primary with her display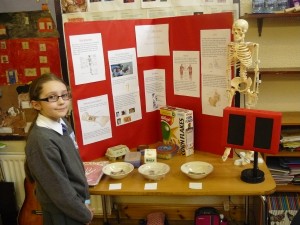 Lydia McKeown who came first in Upper Primary making her presentation to the Judge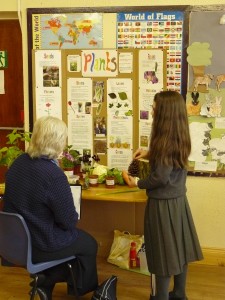 Parents & Grandparents looking at the displays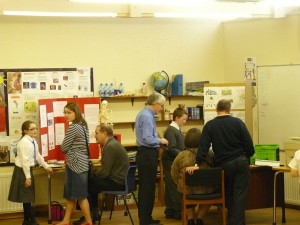 David Orr who came second in Lower Secondary receiving his certificate from Prof. Curran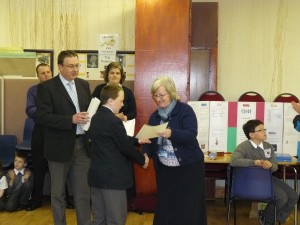 Philip Bonar who came first in Lower Secondary receiving his certificate from Prof. Curran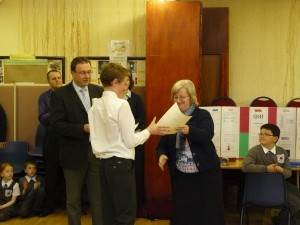 Winners in the centre of each row along with second and third place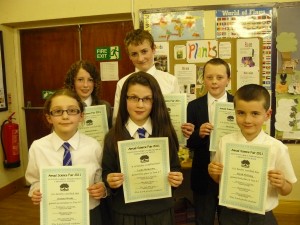 Winners along with their science teachers and Prof. Curran