Each autumn we have our School Prize Giving. A guest preacher is invited to preach and present the certificates, cups and shields to the pupils at the end of the service. The pupils also take part in the service, singing and performing a recorder recital.
2010
The annual school prize giving took place on Wednesday, 27th October. The guest preacher was Dr Lindsay Wilson. He brought a timely  message: "A word for workers".
Parents and friends enjoyed the pupils' musical presentation of the hymns of Philip Dodderidge. The little ones' rendition of "How Gentle God's commands" was particularly memorable.
Prize Giving 2010 saw all the pupils taking public examinations (GOML French, GCSE & GCE) achieve 100% pass rate with grades A – C. It was an opportunity to give thanks to the Lord for His help as we marked the end and successes of our first year of A Level examinations. Andrew Bonar won the Cranston Examination Shield for the top GCSE student.  Cups, shields and prizes were distributed for Scripture Recitation, to the top Science student, Sport's Day winners, pupils gaining first place in class, the top French student and the top GCE AS student.
At the close of the meeting we had further cause for thanks when the offering total of £2,306 was announced.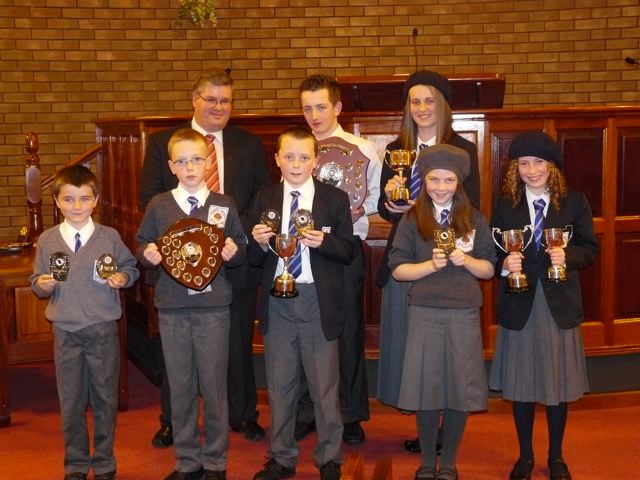 Andrew Bonar won the Cranston Examination Shield for best GCSE student